Ihre ESPLANADE für zuhause
Ab sofort bieten wir Ihnen unseren Abholservice an. Wir sind freitags und samstags für Sie da.
Küchenchef Silio Del Fabro hat ein erlesenes Menu zusammengestellt, welches wir pre-cooked zur Abholung für Sie bereithalten. Dieses muss zuhause nur noch kurz erwärmt und mit wenigen, einfachen Handgriffen angerichtet werden. Bestellungen können online bis 22.00 Uhr abends für den Folgetag oder einen späteren Zeitpunkt aufgegeben werden. Die Abholung ist freitags zwischen 14.00 – 18.30 Uhr sowie samstags zwischen 10.00 – 13.00 Uhr möglich.
Perfected artisanal craftsmanship and the highest expectations in quality and beauty – the elements behind the minimalistic elegance of ESPLANADE's interior design, also form the basis for Silio Del Fabro's gourmet cuisine. He uses fresh regional market produce, adds to it a touch of passion, playful ease and utmost accuracy, and produces a modern interpretation of classic French Haute Cuisine with Mediterranean and Japanese influence. You can taste clearly structured and expertly combined flavours in each of his creations. Enjoy an arctic char with crispy fried skin, combined with mussels, cockles or razor clams or a perfectly poached veal filet with truffle jus. All this while seated at elegant dark-wood tables and velvet upholstered chairs. Silio Del Fabro serves exquisitely tasteful, yet subtly composed dishes.
Our executive chef says his style is "modern classicism". The MICHELIN Guide reviewers praise Silio Del Fabro as being a "true talent", who understands how to combine "the classics with a modern and Mediterranean influence" and to present his dishes "with a clear structure, rich sophistication and a wonderful balance." Our Maître sommelier, Jérôme Pourchère, proposes selected wines from our very own vaulted cellar, in order to accompany the culinary flavours harmoniously. The renowned restaurant guide describes him as "a passionate host and sommelier", who personally guarantees an "outstanding service".
Wednesday – Saturday
(except on holidays)
Mittags ab 12.00 Uhr
Rettich vom Stadtbauernhof / Bonitovinaigrette
Rote Bete / Himbeeressigjus
Wednesday – Saturday
(except on holidays)
Mittags ab 12.00 Uhr
Lauwarmes Filet von der Forelle
Nussbutter / Beurre blanc
Wednesday – Saturday
(except on holidays)
Mittags ab 12.00 Uhr
Sauté von Garnelen / Asiatische Aromen
Junger Lauch / Trüffelnage
Wednesday – Saturday
(except on holidays)
Mittags ab 12.00 Uhr
Mariniertes Gemüse vom Stadtbauernhof
Alter Balsamico / Schalottencrème
Wednesday – Saturday
(except on holidays)
Mittags ab 12.00 Uhr
Grüner Apfel / Korianderöl
At noon from 12.00 p.m. |  In the evening from 6.30 p.m.
At noon from 12.00 p.m. | Closed in the evening
Closing days on Monday and Tuesday
From Monday 04.10.21 to Sunday 17.10.21 inclusive
Open again from Wednesday 20.10.21 for evening service from 18.30
Reserve your table by phone, e-mail or online.
8.5 skillets in the Gusto guide
17 points in the Gault&Millau guide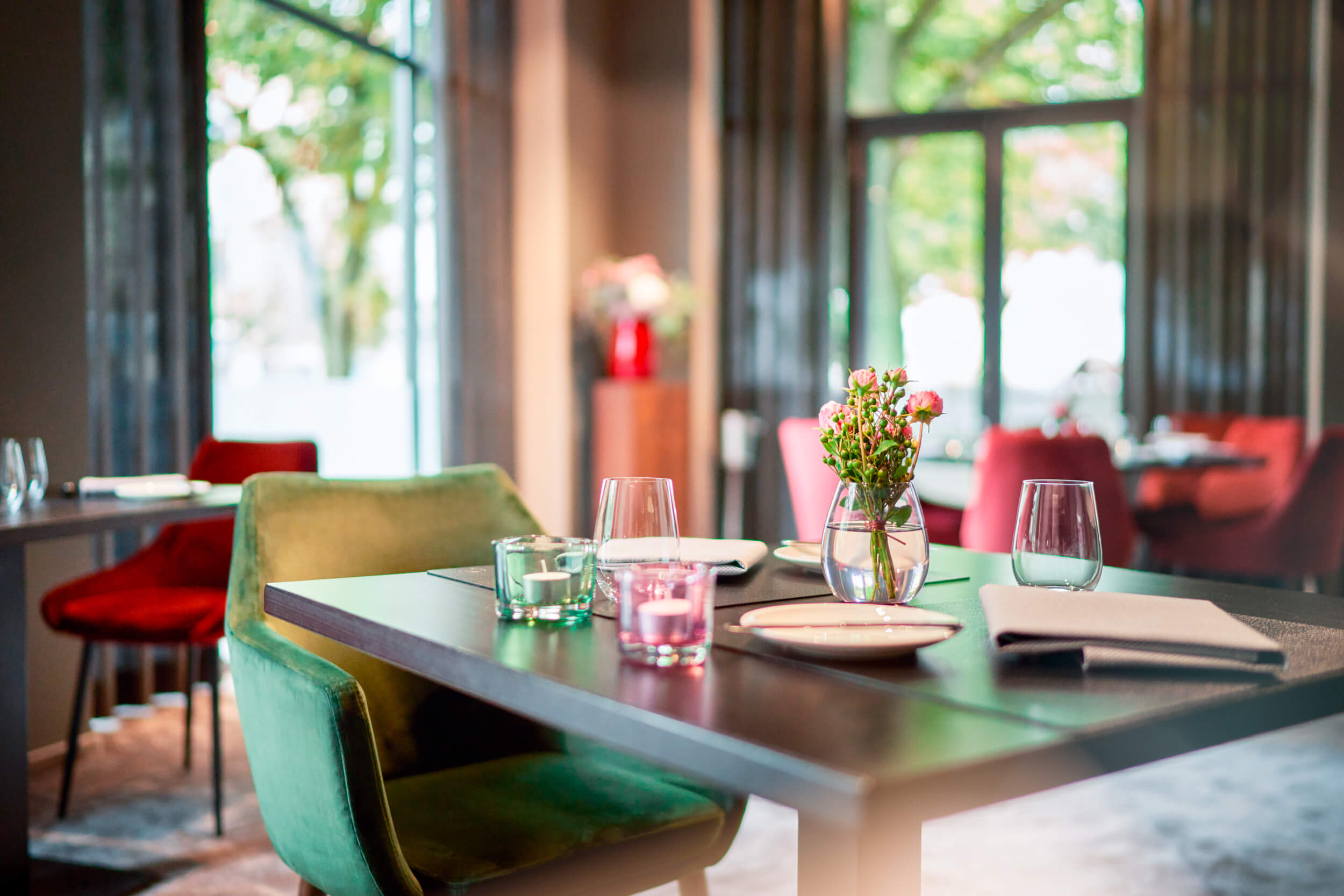 Découverte and Signature – Silio Del Fabro lets his guests choose from two set menus, which he changes several times a year. He creates new courses that he then artfully composes into a complete menu, based on what produce is in season. The Découverte menu with its 3 or 4 courses is the ideal first contact with Silio Del Fabro's cooking talent. The Signature menu with 5, 6 or 8 courses encompasses his entire savoir-faire in all its depth. There is always a varied selection of à la carte dishes to choose from, in addition to the two set menus.
Silio Del Fabro – Executive Chef
Two-Star executive chef Silio Del Fabro is one of the rising stars among Germany's next generation of famous chefs. Throughout his career, the young man with deep roots in Saarland was trained by the true masters of his craft. Looking back, he was strongly influenced by his time with Helmut Thieltges, his most important mentor, at Waldhotel Sonnora in Dreis. After a short visit to Heinz Winkler and the Chiemgau region, Silio Del Fabro worked with Klaus Erfort at Gästehaus in Saarbrücken for six and a half years, of which he held the sous-chef position for almost four. In 2017, he became the executive chef at ESPLANADE, which was awarded its first Star in 2018 and its second Star in 2021. In his spare time, Silio Del Fabro enjoys going fishing along the Saar river, where he loves to catch fresh zander.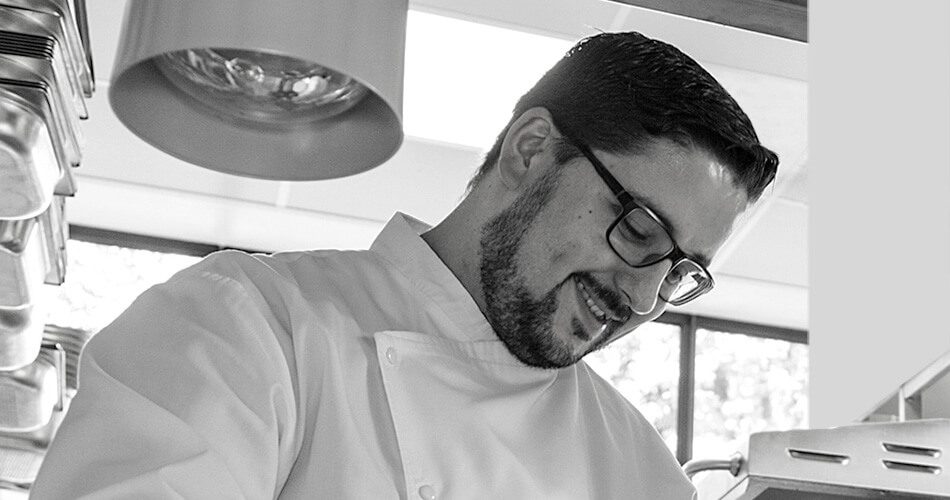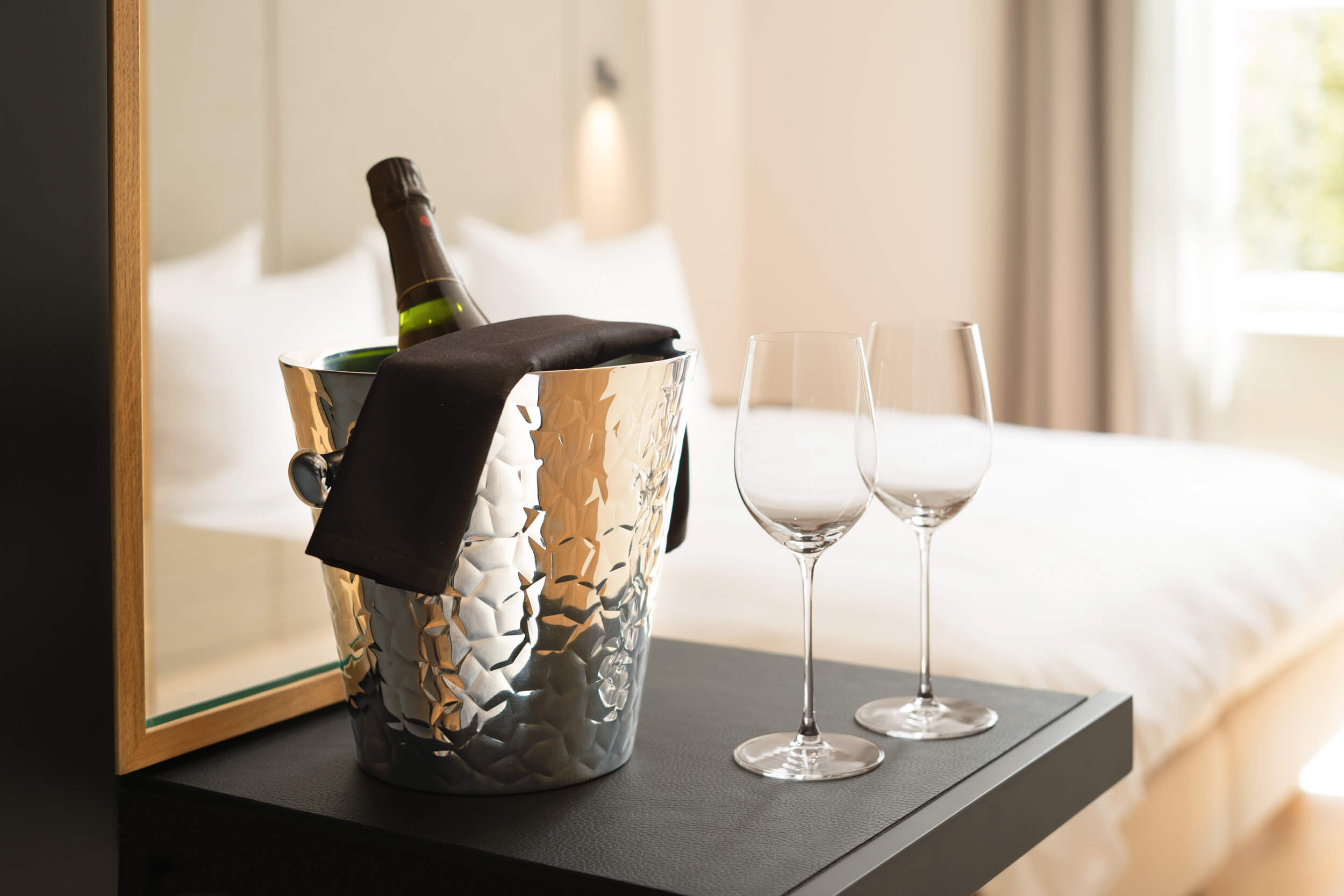 When composing the wine list, Maître sommelier Jérôme Pourchère focusses on selected wines from Burgundy, including the domaines François Carillon and Etienne Sauzet in Puligny-Montrachet. But he also counts exquisite German vineyards like Rebholz from Palatinate, Laible from Baden or Bernhard Huber from the Kaiserstuhl as part of his favourite sources. In terms of red, the list is completed with traditional Italian and Spanish wine-growing regions like Piedmont, Tuscany or Priorat. Upon request, Jérôme Pourchère recommends a wine that suits each course of every menu. Once a guest asks for his opinion, he will more often than not, share one of his personal secrets derived from decades of professional experience.
Jérôme Pourchère – Maître and Sommelier
Jérôme Pourchère has been frequently awarded for his obliging nature and his empathic tactfulness, e.g., as "Gastgeber mit Charme 2014" [charming host] by the Feinschmecker magazine or as "Maître d'hôtel of the year 2014" by Gault&Millau. At ESPLANADE, he has been courteously welcoming our guests since 2019 and has provided them not only with wonderfully harmonious wines to accompany their meals but also with marvellous insights into the world of fine wines. The long-standing Maître at Gästehaus Klaus Erfort started his career in 1993 with an apprenticeship as a chef at Restaurant Juliat in Annonay, France. A year later, he found his true calling and changed to the front of the house as part of the service staff at restaurant Jean-Marc Reynaud. Today, Jérôme Pourchère is considered to be among the elite of the nation's best hosts and sommeliers. In addition to grape varieties, he is strongly interested in the wonders of nature as a whole and enjoys taking care of the plants in his private gardens.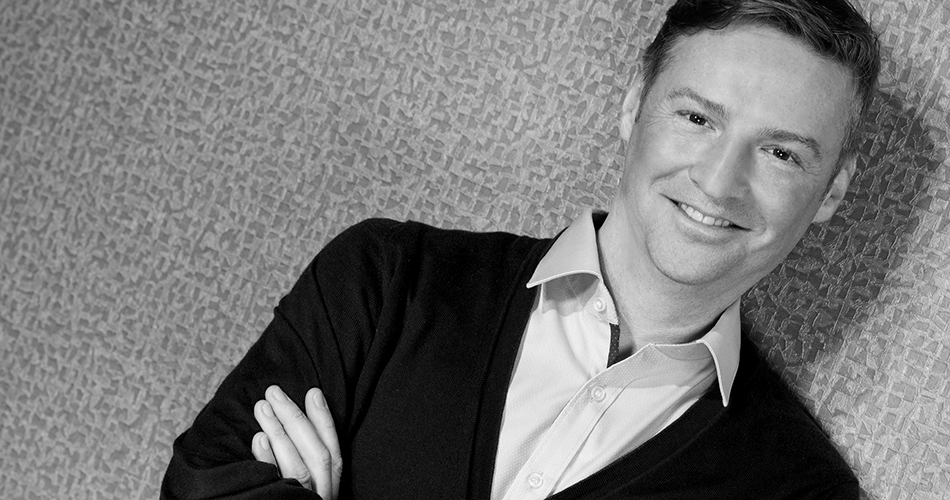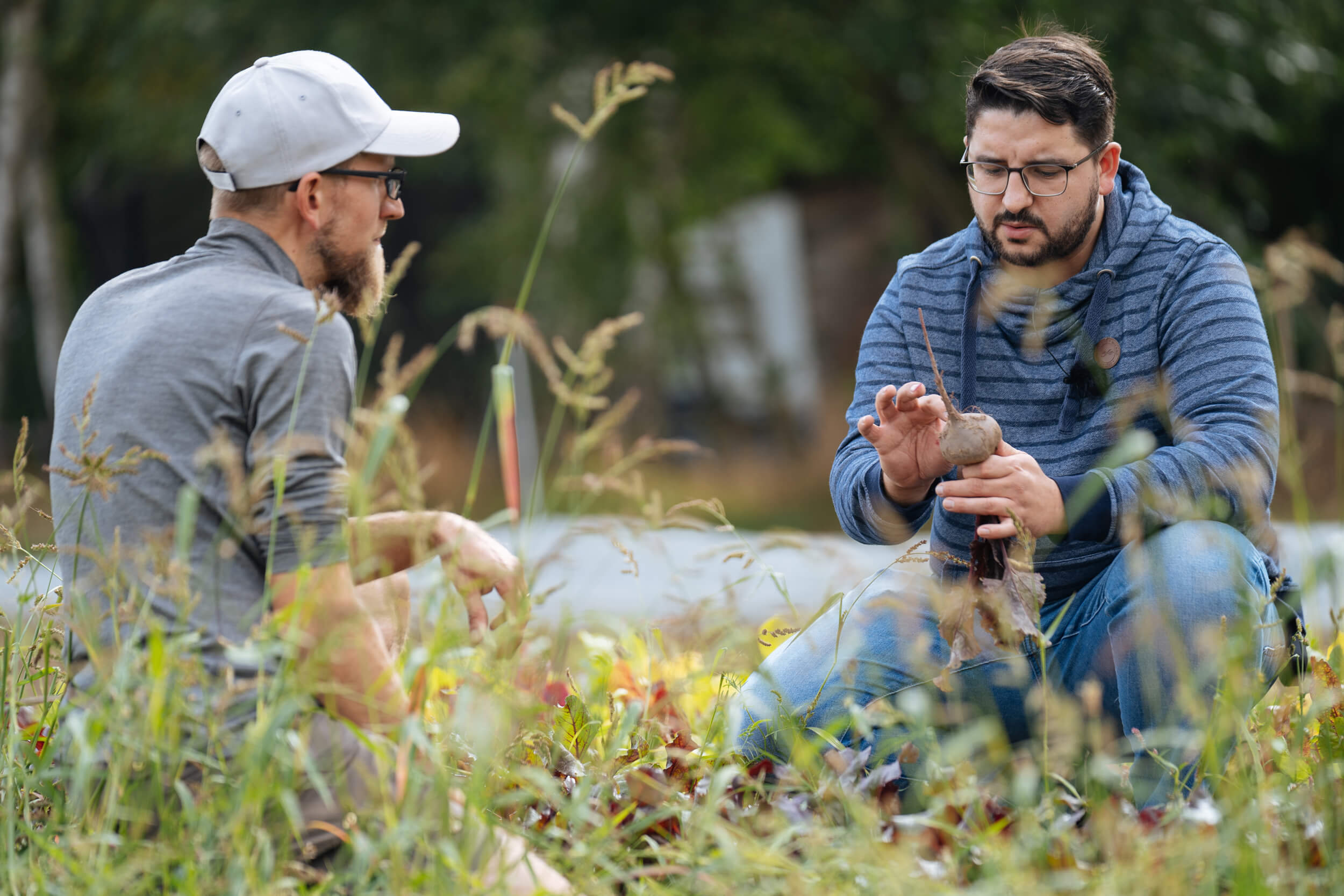 ESPLANADE sources its freshly picked seasonal vegetables from Stadtbauernhof Saarbrücken e.V., located at a linear distance of just two kilometres, in Saarbrücken's Almet. The farm engages in the sustainable production of food, practices solidarity farming and provides environmental education for children and adolescents. The owners of ESPLANADE are amongst its founding members, thus allowing executive chef Silio Del Fabro to address the agriculturalists with special requests such as growing a certain type of cress or edible flowers.