Architecture & Interior Design
Back in 1890, the stand-alone building from the Wilhelminian era was built as a school. In those days, industrialisation in Saarbrücken was well underway, causing a tremendous rise in the population. The building's original function is still visible today in both its size and its representative architecture. With its almost perfectly square floorplan, ESPLANADE consists of three floors, culminating in a loft with a gabled roof. Steeped in light with large, often floor-to-ceiling windows on all four sides of the building, provide an interior flooded with daylight, and create an almost effortless contradiction with the massive sandstone walls. This deliberate balance of contrast is also the intended result of the interplay of round and angular facade elements, as well as lighter wall surfaces with darker sandstone pattern.
Outside of the hotel, the well-proportioned and symmetrical facade already conveys serenity and a feeling of security. This effect also emanates from the timeless elegance of the interior design with its precise poise of styles and contrasts. There are mid-century classics on the one hand, paired with adequately arranged contemporary design pieces on the other, plus the furniture, which was exclusively manufactured for the hotel. All these items come together in harmoniously clear room units and in geometric, organisational visual elements. The complete style is in harmony with Wilhelminian architecture, while transferring both the building and the hotel into modern times. Our guests and their requirements are at the heart of the approach to ensure maximal comfort through the highest standards in quality and functionality. Once our guests pass the glass door at the entrance of ESPLANADE and set foot on our plush carpet, they instantly leave behind the outside world with all its hassles, immersing themselves in a unique world of comfort and wellbeing.
Tanja Zimmer's holistic design concept is characterised by a reduced approach that focuses on the truly essential, on clarity and on quality. She summarises this approach as follows: "Modern interior design should not irritate; it should cater to all our senses and emit a feeling of serenity." This perspective is distinguishable from the design and the selection of furniture all the way to the makeup of quality fabrics and materials. They form a perfect balance of pure rigour and subtle aesthetics. "All our rooms are intended to be elegant and luxuriously effortless, without being intrusive." It may not always be possible to see these subtleties, but you can certainly feel them.
The interior hides a truly personal tale of how the ESPLANADE logo came to be. It first greets hotel guests at the reception desk in the lobby. The logo is based on an abstract sketch that Tanja and Michael Zimmer's daughter came up with when she was just three years old. It depicts a square surrounded by a crown of floral ornaments, reminding us of the building's floorplan and the surrounding sycamore trees. Similarly, there is a story behind the signed aquatint prints by Le Corbusier, present throughout the hotel. They were discovered by Tanja and Michael Zimmer, in a gallery in Paris – the city in which they spend a lot of time and which has frequently served as an inspiration for their boutique hotel.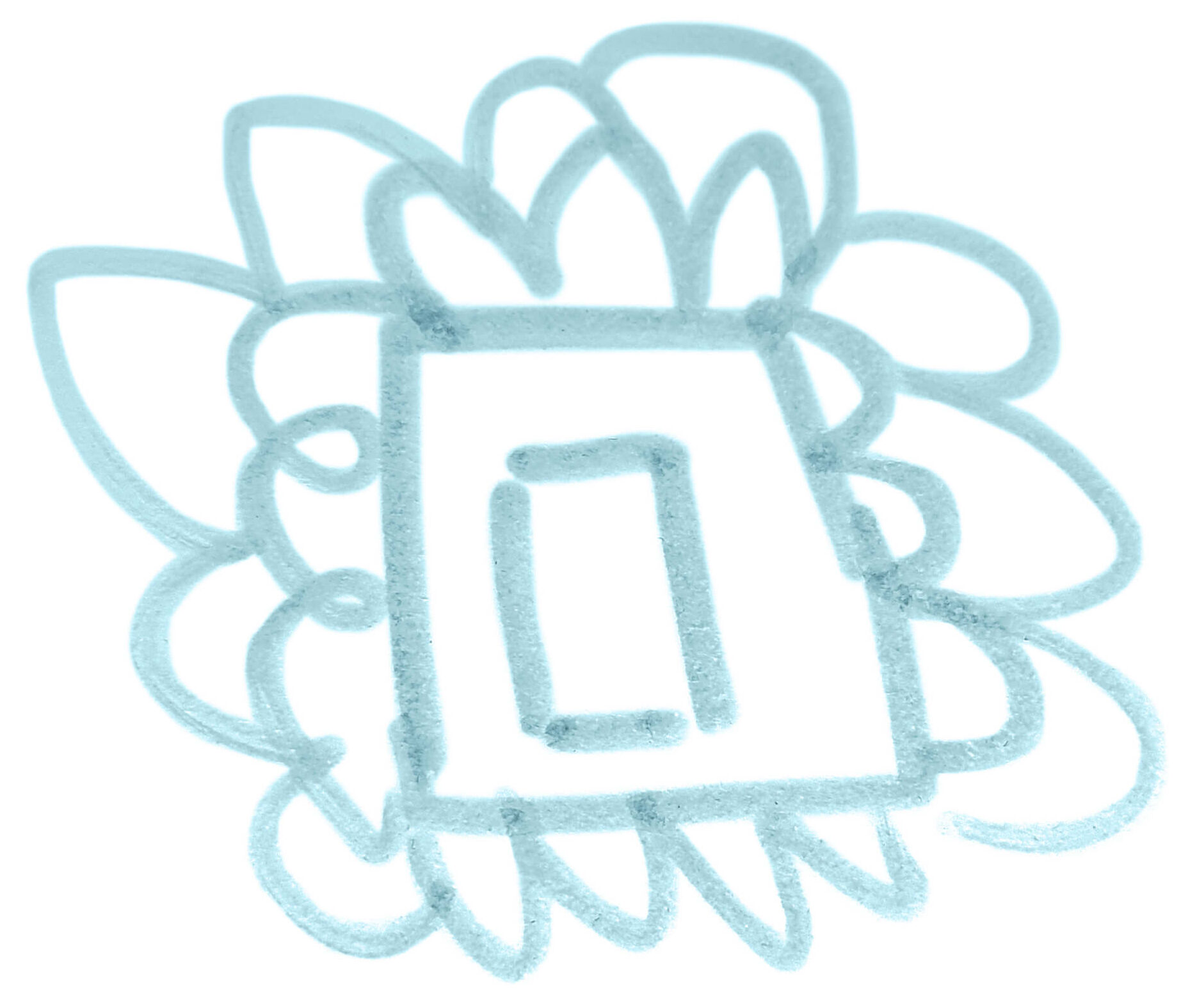 Three-dimensional ceramic art
One of the main features in our Chambres are the three-dimensional ceramic tiles that artfully combine tactile sensation, contemporary design and traditional artisanry.
Their sublime form is the result of a well-balanced composition of polygons with soft, rounded edges. The tile series was manufactured for our boutique hotel in cooperation with m&r Manufaktur, and has therefore been named ESPLANADE. These gems originate from the production site of m&r Manufaktur in Ransbach, owned by Tanja and Michael Zimmer.
As they are cast and glazed by hand, every single tile becomes a unique piece of art. Individually applied colours and the firing process, create diverse shades of the four basic colour concepts framboise, beige, indigo and turquoise, serving as the main colour concepts of our Chambres. In combination with the three-dimensional surfaces and the changing lighting conditions, these berry, forest and maritime shades create a constantly varied interplay of colours, forms and shades.